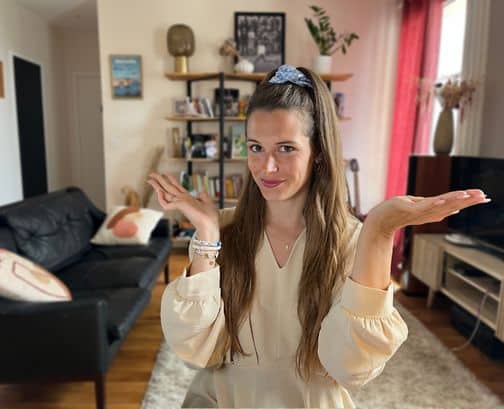 🎁 Get 3 gifts to improve your French
They will allow you to overcome a blockage. Panicking or not understanding when someone speaks to you in French 🤯.
They are free and without obligation 🙏.
Leave your name and email to receive your gifts ⬇️
It's free and you can unsubscribe at any time 🙏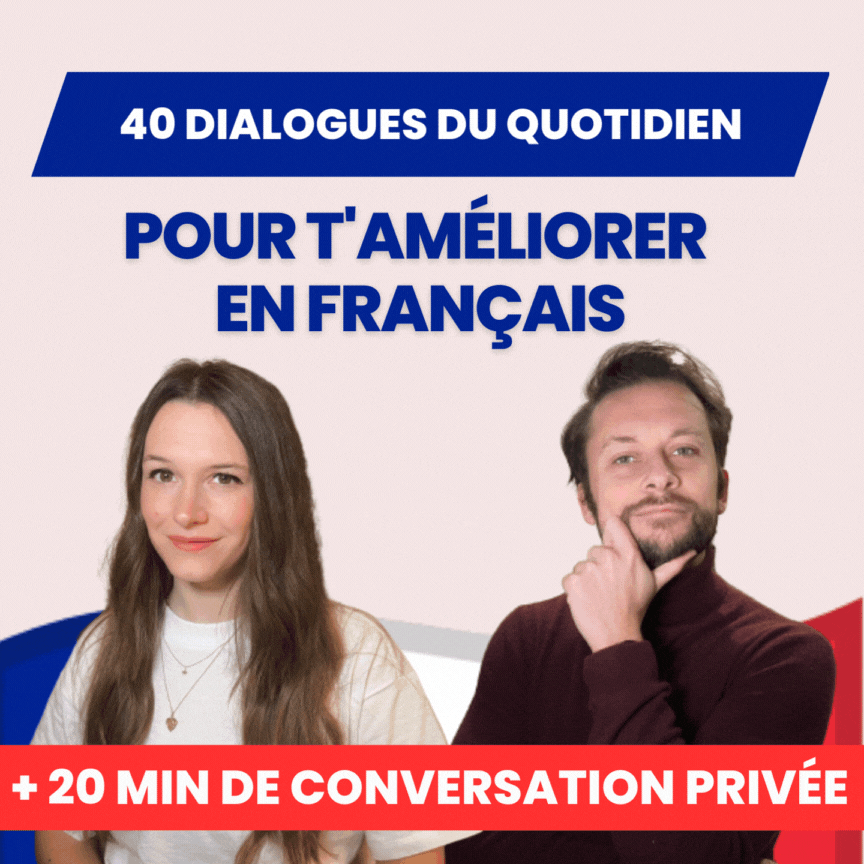 Going to a restaurant, going on a date, going on a job interview, talking about current events, telling your dreams... Progress in French thanks to realistic and interesting dialogues from everyday life.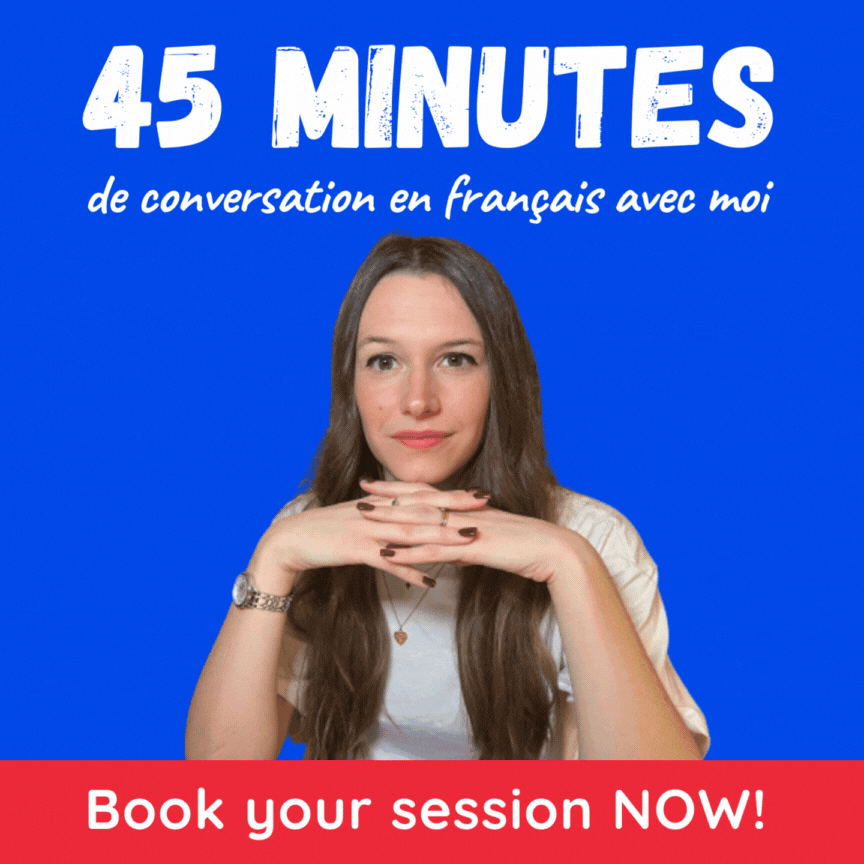 Want to practice your French speaking skills, gain fluency and confidence? Book a private conversation session with me.
More than a simple conversation, I accompany you in your progression...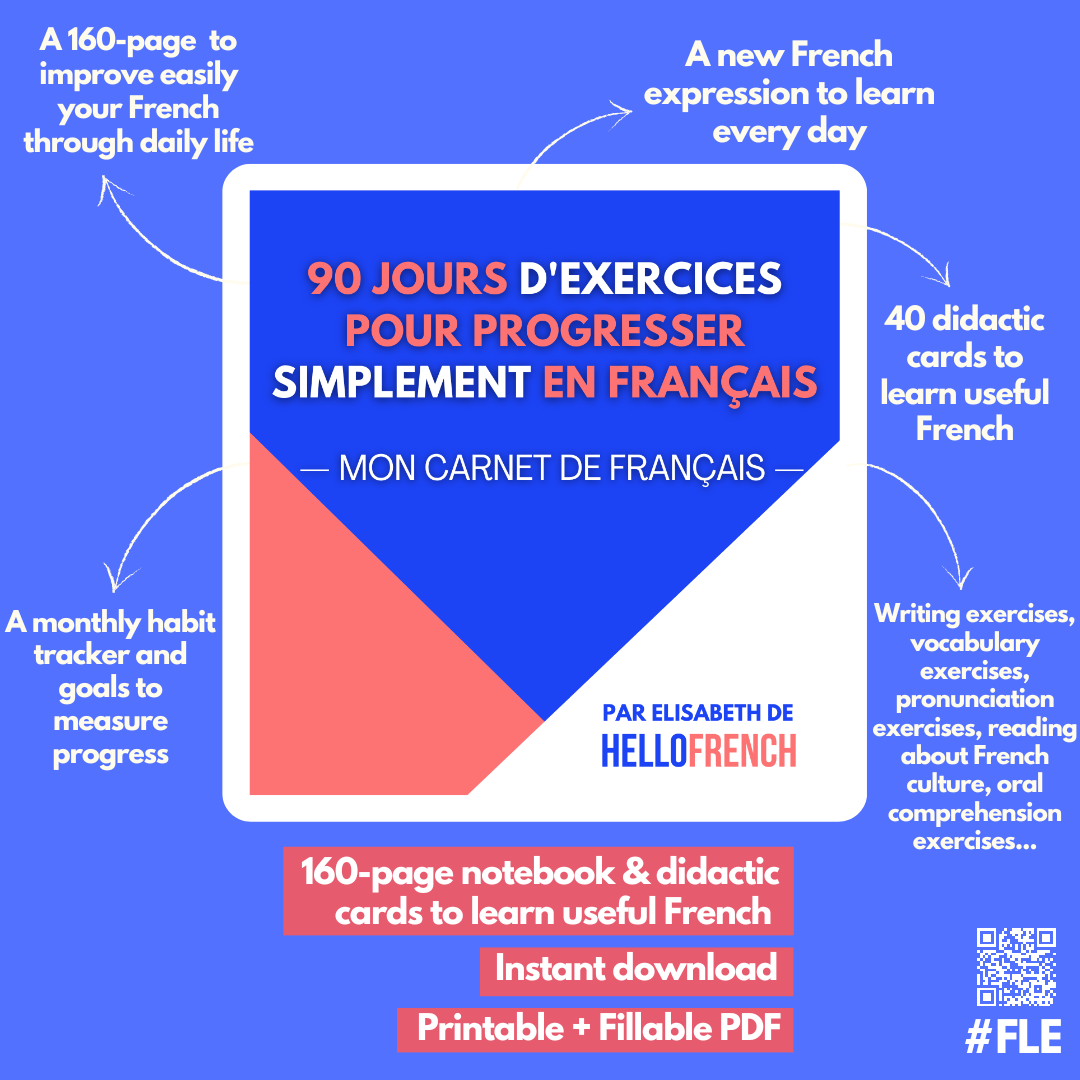 90 days to progress in French through your daily life.
This booklet will guide you through your day to improve your French in 15 minutes a day.