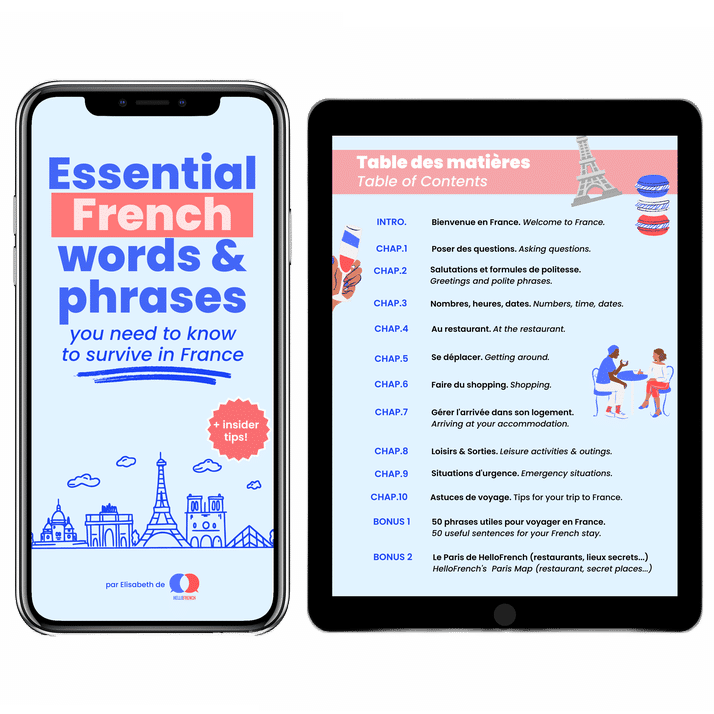 🎁 20 useful phrases to know during your trip to France 🇫🇷
Leave your first name and your e-mail to receive your gift
I'll send you more free content, but I promise, you can unsubscribe at any time 🙏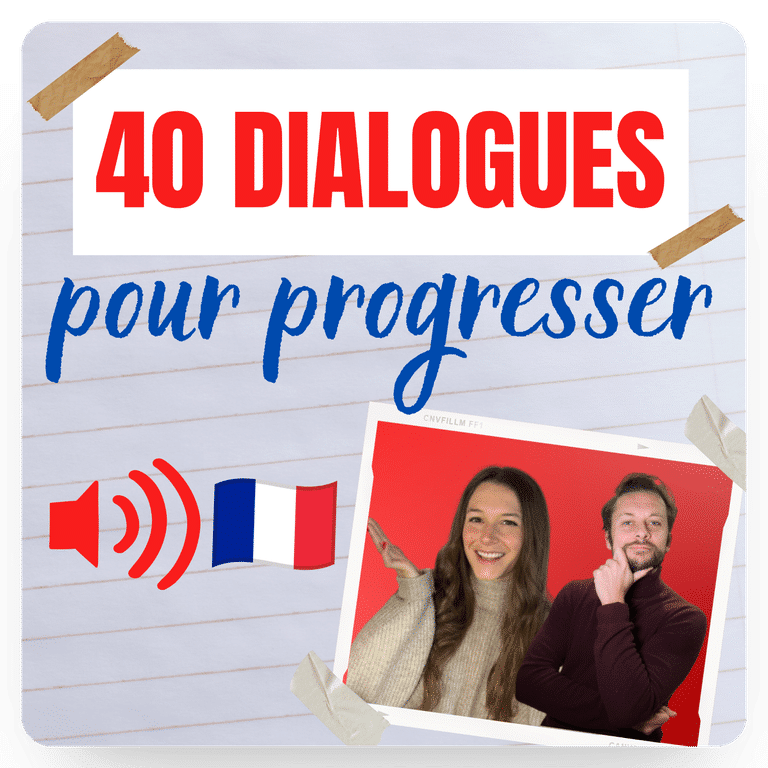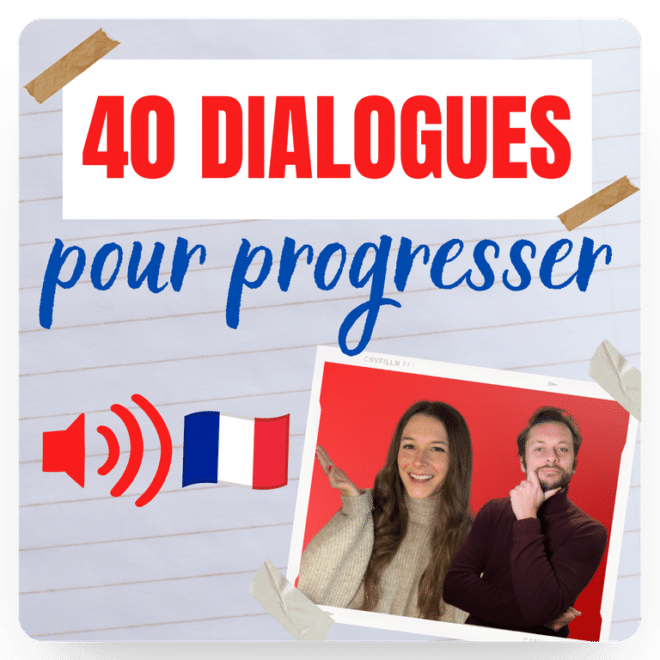 ✅ Mon cours le plus populaire qui débloquera ta compréhension orale.

❌ Tu bloques quand tu dois interagir avec quelqu'un en français ?
❌ Tu ne comprends pas bien le français de la vie de tous les jours ?

🚀 Ce cours te fera progresser et comprendre le français parlé au quotidien.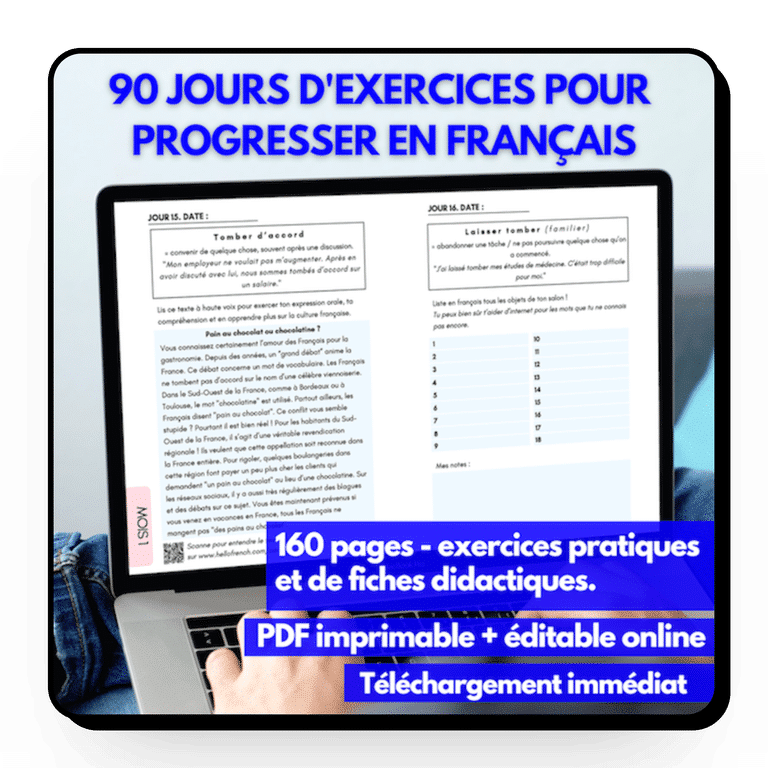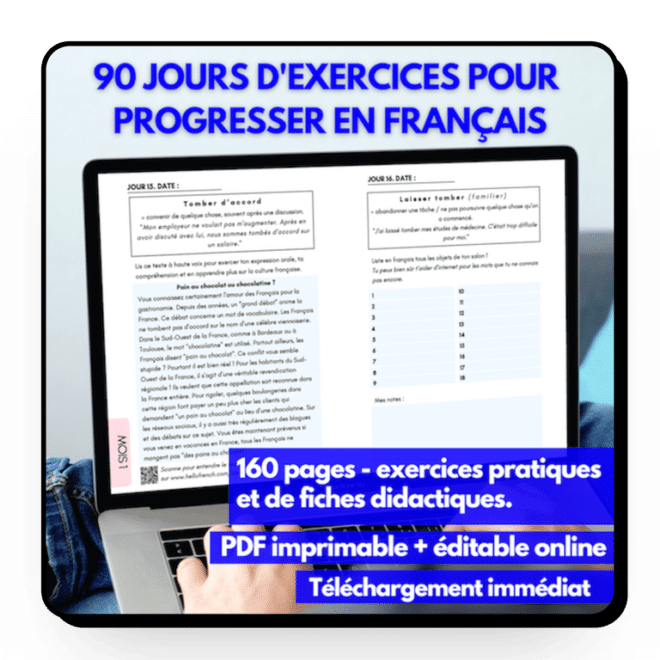 ✅ Ce guide te permettra d'améliorer ton français en 15 minutes par jour.

❌ Ton français a du mal à décoller ?
❌ Tu as du mal à pratiquer régulièrement ?
❌ Tu as besoin de motivation à long terme ?

🚀 Enrichis ton vocabulaire, révise les bases de la grammaire et apprends une nouvelle expression chaque jour.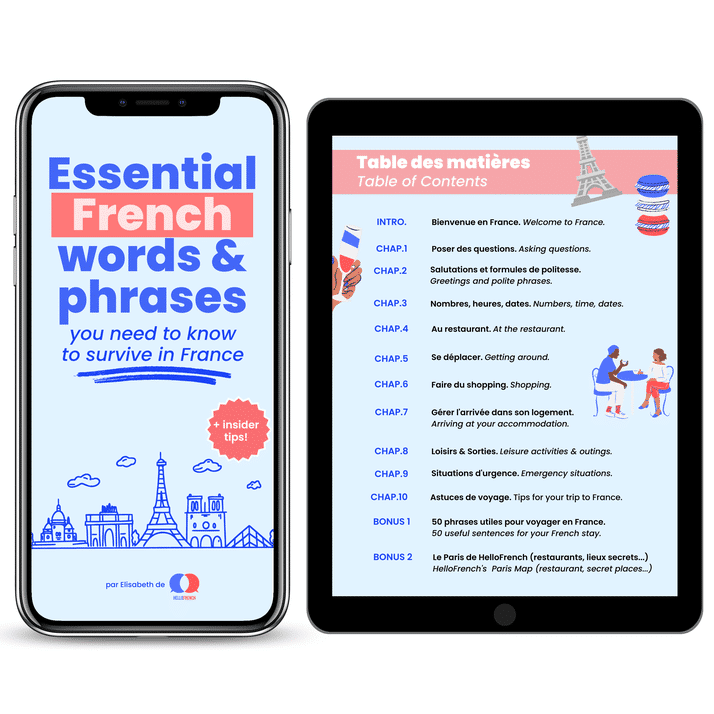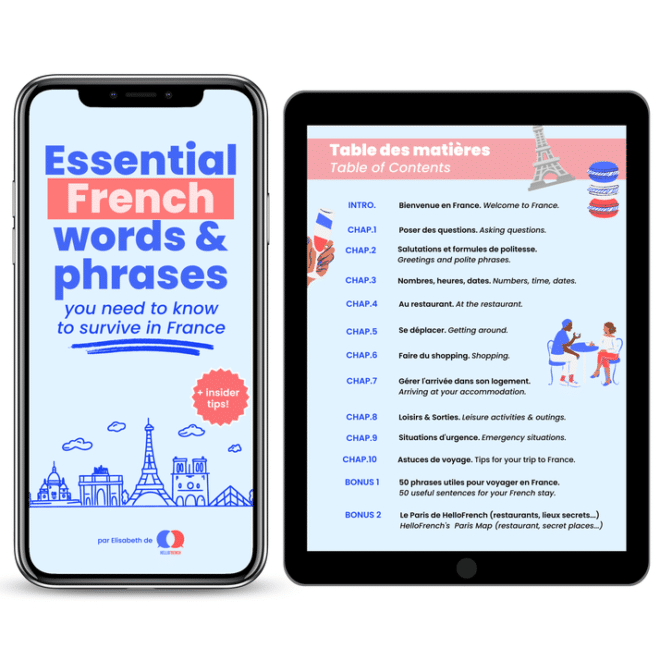 ✅ Do you have plans to visit France soon? This guide is packed with all the French you need 🇫🇷

😎 Don't let language barriers hold you back.
😳 Avoid common mistakes in France.
✋ Communicate effectively in every situation.

🚀 Learn all the French basics you need to know to have a wonderful time in France.